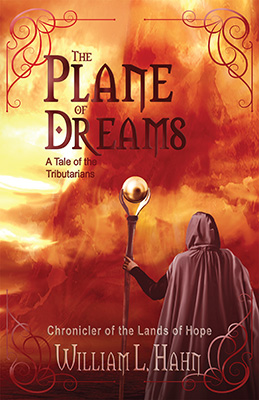 386 pages
first published September 2012
Epic Fantasy Novel
About the Book
The greatest tales begin when the adventure ends
In 2002 ADR, the Argensian Empire still reels from the usurpation of its centuries-old throne by a landless adventurer. As the elven nobility smolders to see a Dwarven warrior and his sorcerous allies on their throne, another band of upstarts, called the Tributarians, returns from the impassable desert bearing riches and winning momentary fame.
But as the wizard Zoahnstar, preacher Cheriatte, new knight Qerlak, dream-seer Galethiel and the rest go their separate ways, the Tributarians discover that wealth beyond their dreams can bring on the nightmare. Fortune, fame, and the fate of all who live are at risk from a threat to the waking world that lurks beyond the veil of sleep: a threat awakened, and resisted, by one of their own whom they thought dead.
Can the scattered group discover the clues they need to survive? Ambushed and bewildered by political and magical powers beyond their understanding, can they rally to defuse a conspiracy of robbers, defeat a primordial threat from the deepest swamps, and cross boundaries between the worlds to confront Nightmare himself? How far beyond the adventurer lies the hero? To find out, each must enter… The Plane of Dreams.
This book is the sequel to "The Test of Fire" and part of a trilogy of loosely connected stand-alone novels set in the Lands of Hope.
This book is currently only available in English